Job opportunities
Be Part of Something
Special
Over the years, Perfomalis has attracted and fostered many talented creatives of different backgrounds and has proven to be a launching pad for many exciting careers. The people working here have the potential to grow, as well as the chance to perform and the support to progress, creating projects that matter and working alongside colleagues they respect.
We encourage creative thinking and collaboration.

We believe in "ideas first, measurement second."

We give our people creative leeway.

We let people test their wings.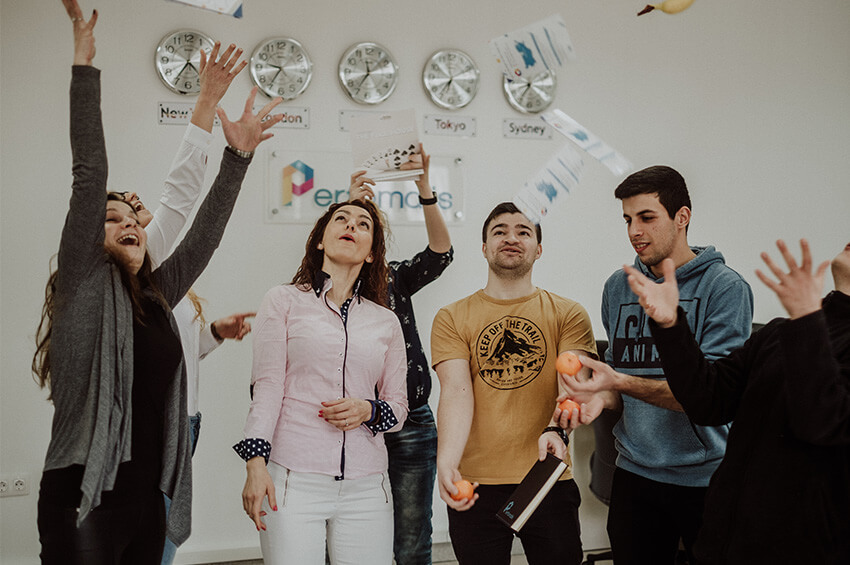 Start

Your Perfomalis Adventure
Look up our available positions
What's your preferred department?
Where do you want to work?
What it's like working

Here
We've been able to attract motivated members to our diverse team because we follow a few simple rules:
Foster creativity
Our employees are the people who know best what works and what – not, so we encourage them to find their way of doing things more effectively and enjoyably.
Reward innovation
We help you put your creative ideas to work and since we know great results when we see them, we make sure you're properly stimulated to keep bringing it.
Promote autonomy
As a diverse team, we encourage different points of view and give people the opportunity to test their own strategic take on new initiatives.
Take risks
We're not afraid of failure. With the right mindset, our team will learn priceless lessons to succeed in the future even if an attempt has failed.
WORK ENVIRONMENT
You can never go wrong when you have a great team to work with. And we want everyone to feel part of it.
We know a positive work environment is essential, so we make sure everyone gets recognition for their hard work and enjoys transparent and open communication. We share our mission and values, and we encourage everyone to pitch in their views and perspectives on achieving company goals.
We've designed collaborative workspaces where people can start discussions, brainstorm ideas, and socialize. But we know that's not enough, so as part of our zero-boredom policy, we regularly leave the daily grind behind for a team building event or an after work cocktail. And for the ones always eager to learn new things and explore new options, we're more than happy to provide in-house trainings and specialized courses.