RESULTS-DRIVEN
HELPING BRANDS GROW THROUGH
iNNOVATION
Perfomalis is a digital marketing agency offering tailored affiliate campaigns across several iGaming verticals, finance lead generation, and e-commerce. With a fresh new approach incorporating the best of inbound methodology and performance marketing, we help each brand connect with the right prospects on all customer touchpoints.
Our marketing strategies are born from data but implemented with a human touch, as we focus our expert understanding and agile approach on what we do best – creating best-in-class user experience.
Because to us, user experience is not the icing on the cake. It is the cake.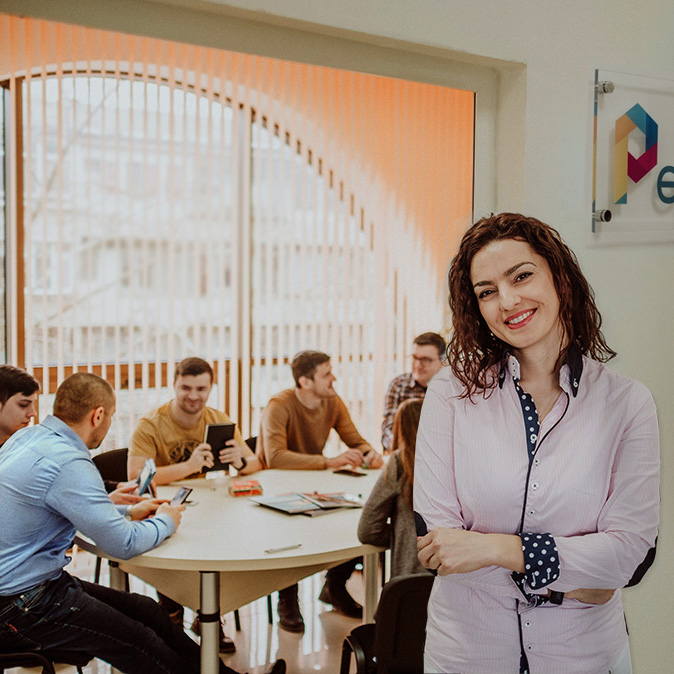 DIGITAL AT HEART
Through customer-centric approach and tailored affiliate campaigns, we connect users with brands.
At Perfomalis, we realize perfection can't be rushed, so we invest time and effort into each project. There's no halfway in with inbound marketing. It's all-or-nothing, and this is what makes our strategies so effective for conversion. For all our affiliate campaigns, we apply a committed long-term marketing methodology and standalone tactics to reach users.
Today, some of the leading brands in the iGaming industry choose our innovative and flexible approach to digital marketing, and we're proud to be humble champions of our partners' best intentions.
Web Hosting
Sports Betting
e-Commerce Marketing
Finance Lead Generation
Online Casino
Online Bingo
OBSESSED WITH PERFORMANCE
Marketing in various niches
Web Hosting
Our web hosting affiliate services give users the chance to choose from a range of high-performance web hosting providers.
At the same time, we are able to help our partners to stand out to prospects in a saturated marketplace.
Sports Betting
We're happy to have the leading UK and European brands in sports betting as our partners.
Tapping into the US market, we now offer licensed and regulated sports betting sites to our users across the Atlantic as well.
e-Commerce Marketing
Putting results, data, and innovation at the core of our model, we help brands achieve sustainable ROI through digital marketing strategies that actually work.
Each one of our performance marketing strategies is tailored to give brands their own voice.
Finance Lead Generation
For years, we have been successfully generating and converting qualified leads for financial services, driving traffic to our partners' websites from targeted searches.
Our market-leading solutions in finance lead generation were recognized with a "Best Forex Affiliate" nomination at the 2016 iGB Awards.
Online Casino
Casino is our passion, and we're proud to implement affiliate strategies for the biggest brands in the online gambling industry.
Our partners are the most popular online casinos in the UK, USA, Europe, and Australia, offering users premium Vegas-style experience.
Online Bingo
Online bingo has been one of our most successful markets. And that's not us saying it. It's Google, ranking us at #1.
Following an iGB nomination for "Best Bingo Affiliate" , we remain dedicated to connecting our users with the best UK bingo providers.
9000000+
Words of Content
THROUGH THE GRAPEVINE
But don't just take our word for it.
Here's what our partners from the leading brands in iGaming have to say about working with us.
Our partnership with Perfomalis has been successful from the very beginning, as they implement data-driven tailored strategies for each campaign. Open communication and commitment make them a reliable partner, and we feel confident recommending their affiliate marketing services.
I've worked with Perfomalis for a number of years and have always seen solid results. Communication is open and very easy, meaning business can be conducted swiftly to get any campaign up and running. If you're looking for a trusted partner to generate results for you, Perfomalis can help.
We began our partnership with Identidem in 2015, and today Perfomalis continue to be one of our top partners. Throughout the years we have seen great performance, both in conversions and revenues. The quality of work Perfomalis does is exceptional, and we are extremely satisfied with how our business has grown ever since. We highly recommend Perfomalis to any company looking for unparalleled innovative solutions in digital marketing.
One of our best partners! Perfomalis are all about results. 100% professional account managers with extreme understanding of the markets we work on. We've never had any issues, and communication has always been easy and delightful.
Perfomalis are a delight to work with. They understand our business objectives and do everything they can to help us achieve these. They are extremely diligent, and their approach and set-up are very professional. We see Perfomalis as principal, long-term partners of The Rank Group.